Welcome!
Welcome to our interactive website. We hope you find your experience on our website as satisfying as working with us in person.

Our goal is to always be of service to you, and we invite you to bookmark this page and visit us often!

Thanks for visiting!
Featured Item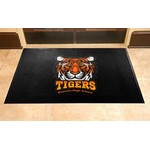 3'x5' SuperScrape™ Impressions Indoor/...
Impervious to sunlight, these long-lasting logo mats perform beautifully in all types of environments. There is no limit to the color options available. Photo-realistic images, tones and shades are al...
$142.47 - $220.29
Signature Showrooms